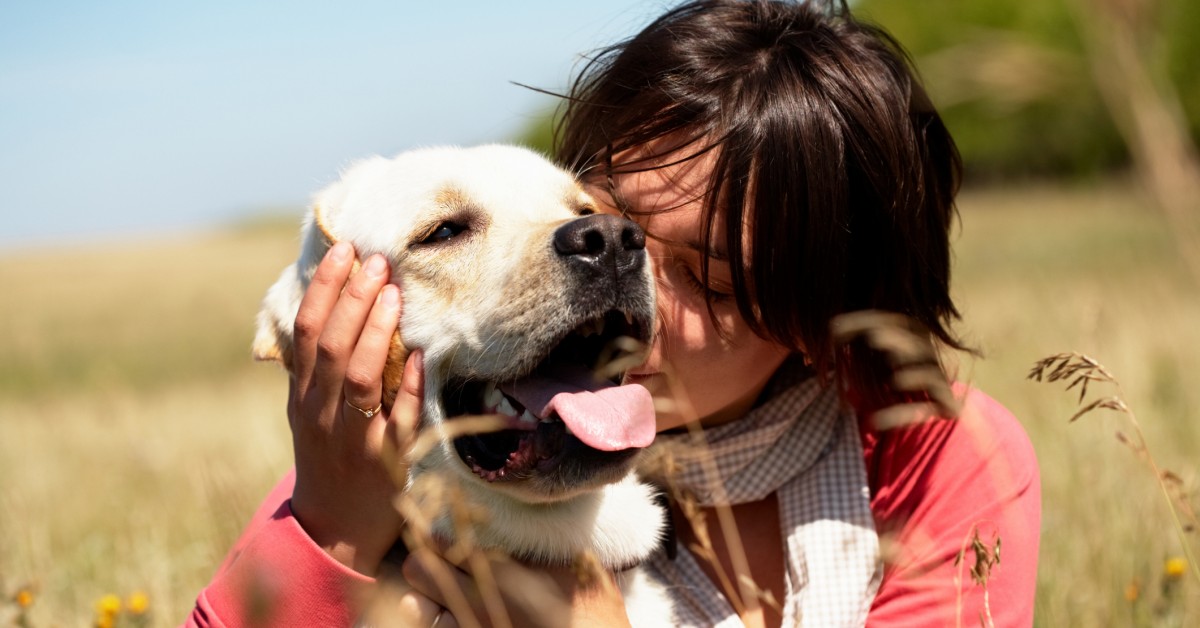 We would like to take this opportunity to officially welcome you to the Heavenly Paws Pet Aquamation blog. As Atlanta's trusted team for delivering compassionate and humane after-life care for your pets, we use our blog to share news about our services, information about our team, and insightful articles meant to provide support to you and your family during the difficult time of losing your pet. 
Our Passion for Compassion
Before we explore some of the pet cremation alternatives we offer, we would like to share a little bit about us with you. As lifelong pet owners and animal lovers ourselves, we understand the tremendous heartache of losing a beloved pet. During our search for after-life care after losing our Golden Retriever, Mitzy, we learned a lot about what is and isn't offered to fellow pet parents in the Atlanta area, which sparked our interest in researching different types of humane, eco-friendly, and dignified after-life care services.
In a dedicated effort to care for our own pets after they had passed, we discovered a truly unique method as an alternative to traditional pet cremation services: aquamation. Our passion for compassion is what drives us to help other pet families in the area find pet cremation alternatives to give their pet the very best care once they have crossed the Rainbow Bridge.
Our After-Life Care Services for All of Your Pets
We are passionate about extending our love and compassion for our own pets to others through the after-life care services we offer. We want to be there to support and comfort you and your family while caring for your fallen pet with the utmost care and compassion. Let's explore our after-life care services that we are honored to offer our friends and neighbors in Atlanta and beyond.
Pet Aquamation
Pet aquamation is a water-based alternative to traditional pet cremation delivered through a process called "alkaline hydrolysis." Rather than cremating your pet using flames, our caring team gently places your pet's body into an alkali bath containing the same salts found in soil that helps break down their body after burial. Aquamation produces the same ashes received from a cremation, but with about 20% more ash and using about 95% less energy. This water-based pet cremation alternative is humane, dignified, and eco-friendly, and significantly gentler when compared to conventional methods.    
Euthanasia
We understand that making the decision and arrangements for your pet's crossing over the Rainbow Bridge is one of the hardest, most heartbreaking experiences you will ever undergo. This is why we want to assist you during an incredibly difficult time, so you can spend quality time with your beloved pet. We offer personalized, intimate, and peaceful pet euthanasia services as a way to shoulder the burden of this painful time for you and provide privacy. Follow the link to learn more about our personalized and private euthanasia services.
Pre-Planning
Oftentimes, we lose our beloved pets suddenly and unexpectedly, which only adds to the pain of losing our precious companions. Additionally, knowing that our pet's health is failing or that old age is catching up with them never makes it any easier when they pass. However, being prepared for after-life care can ease the stress inherent with making the proper arrangements for your pet once they have passed on. 
Heavenly Paws is proud to assist you with pre-planning guidance for the after-life care your pet will receive in an effort to make this time as peaceful for you and your family as possible. We would be honored to help guide you through this process to ensure you have everything in place to help you prepare for your pet's passing. 
Let Us Assist You During This Difficult Time
At Heavenly Paws Pet Aquamation, we are honored to offer our after-life care services for all of your pets who have passed away, and will treat them with the care and love they deserve. If you would like to learn more about our services and how we can assist you with personalized care delivered with the utmost kindness, respect, and dignity, please reach out to our team. Keep in mind if your veterinarian does not offer aquamation, you may request aquamation services when asked about your preferred arrangements for the care of your fallen pet. Contact Heavenly Paws Pet Aquamation today and let us be your shoulder to lean on during this truly heartbreaking time.
Be sure to check out our grief support resources to help support and comfort you throughout the emotionally devastating experience of losing your precious pet. We also invite you to share your favorite loving memories of your pet companion on our Tributes page. Follow the link to read other's tributes or to submit your own tribute to your pet.